PROPERTY MANAGEMENT AT ITS BEST
A.P.M Inc. Residential has built our client base by caring for them and their residents
A.P.M. Residential is a business and every person to enter our sphere is welcomed as a member of a close-knit family. Our staff are friendly and approachable and are always easy to access.
A.P.M. Residential's unique business approach has been recognized by a panel of leaders in the real estate industry, as well as our clients. Our commitment is to always raise the bar, and ensure our clients' profitability and success.
Whether it's a 4 unit building or a 25 floor complex, our management style is the same. Straightforward. Effective. Always transparent. It is evident from the moment you meet us. There is always full disclosure of all aspects of running your property.
At A.P.M. Residential, our core value is transparency. We operate transparently in every aspect of our service. Our top priority is to ensure that our clients are continuously kept in-the-know in all that we do
The days of never being able to reach your property manager are over. A.P.M. Residential has a unique open-door policy. We build positive relationships and trust with both clients and tenants. As soon as you step off the elevator into our office, every member of the team is visible. You are always greeted with smiling faces because at A.P.M. we have an atmosphere that is cozy and cheerful.
A.P.M. Residential expertly handles routine matters ranging from not allowing overcharges and ensuring daily communications on items like lease renewals, to providing customizable management statements, and maintaining meticulous property and financial files and records that that are readily available. Our sophisticated management philosophy utilizes a combination of sound business practice and the latest technology to increase efficiency and provide all pertinent information to building owners. It is by employing this approach that A.P.M. ensures that all of our clients are fully apprised about what is happening in their buildings.
Our client retention strategy is simple- we help our clients improve the financial performance of their assets.
.
Outstanding Reviews
It is a very pleasant and distinctive feeling to get help from someone who loves what they do. Rental management you experience at A.P.M. will always be stellar because we have a great team who are passionate, committed and waiting to help you and your tenants.
At R.E.M. Residential, community is important to us. We strive to make a difference in all that we do. That is not limited to making a difference to our clients' lives and those of their tenants, but also to the community and the world. 
We are honored and delighted to consistently be recognized for our commitment to our clients, their tenants and to improving the industry. 
Although we strive to be the best for our clients, it feels really gratifying to be notified that we have been recognized by other leaders in our industry.
We are Hands-on
Weekly visits to your rental property – check! Detailed written foundation-to-roof monthly reports – check!  Property managers on a first name basis with all your tenants – check! A.P.M. is actively involved in every aspect of your building.
We are Transparent
A.P.M. goes above and beyond the industry standard norms of property management companies. We update you frequently without asking, and you can reach us easily anytime by phone or walk in. We consistently outperform expectations.
We Are Innovative
Forget Cookie Cutter Management. All owners are different. All properties and circumstances are different. We respect and enjoy those differences and tailor our services and plans to your needs and those of your tenants.
Proactive and Responsive
At A.P.M. Residential we take great pride in building and maintaining long term relationships with our clients. A.P.M. frequently updates our clients and watch your properties like they are our own so you can enjoy life knowing your building is in good hands. Regardless of whether our clients live near or out of state, they trust us to handle their investments. A.P.M. delivers peace of mind.
At A.P.M. Residential, we not only respond quickly and efficiently to building issues, but we proactively correct issues before they become problems. Our approach gives us the capability to successfully navigate the tough rules and regulations that govern rentals, lower costs while improving properties and the tenants' living experience. All of our staff is skilled at handling rent stabilized and rent controlled tenants.
Rent Regulation Experts
At A.P.M. rental management company we pride ourselves on our knowledge of the Real Estate industry. We are known as experts in rent regulation laws. Our staff is professional, trained and participate in a variety of industry-related continuing education programs.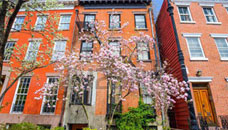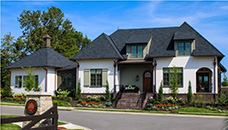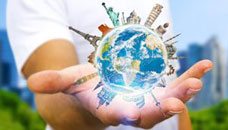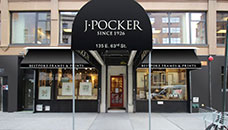 Dozens of Owners and Landlords put their faith in A.P.M. Residential and have been richly rewarded with increases in rent roll, rental property value and vastly improved conditions in their buildings. Many Landlords think their building is too small for the expense but A.P.M. Residential's style of property management pays for itself. Check out the benefits of services offered by our property management company.
DISADVANTAGES OF SELF-MANAGED PROPERTIES